TSAR BOMBA TB8207 offers a remarkably original look. Its automatic internal mechanics from the Japanese CITIZEN brand reinforce the overall quality of this jewel of a watch that will leave no one indifferent.
TSAR BOMBA Canada
TSAR BOMBA United Kingdom
TSAR BOMBA United States of America
Dimensions of the TSAR BOMBA TB8207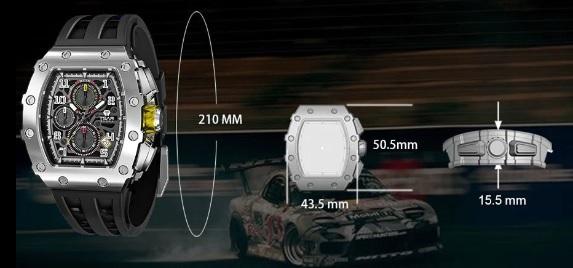 Like all models in the range, the TB8207 uses a double bridge case architecture which gives this remarkable sign. The brand is constantly innovating on this basis and this architecture. The dimension of the bracelet is 21 cm, the watch face is 5.5 cm wide and the thickness is 15.5 mm.
TSAR BOMBA TB8207 in several colors
The TB8207 model is presented in many internal and external colors.
The dial uses several possible choices of material: black or polished anodized steel, ceramic or carbon. A large number of colors are available for the bracelet. This one is adaptable for the whole range. We advise you to harmonize the color of your strap with the wallpaper and the color of the watch case. TSAR BOMBA offers more than 10 different strap colors which are completely adaptable to all watches in the range.
The TB8207 is therefore available in a very wide variety of versions.
TSAR BOMBA TB8207 display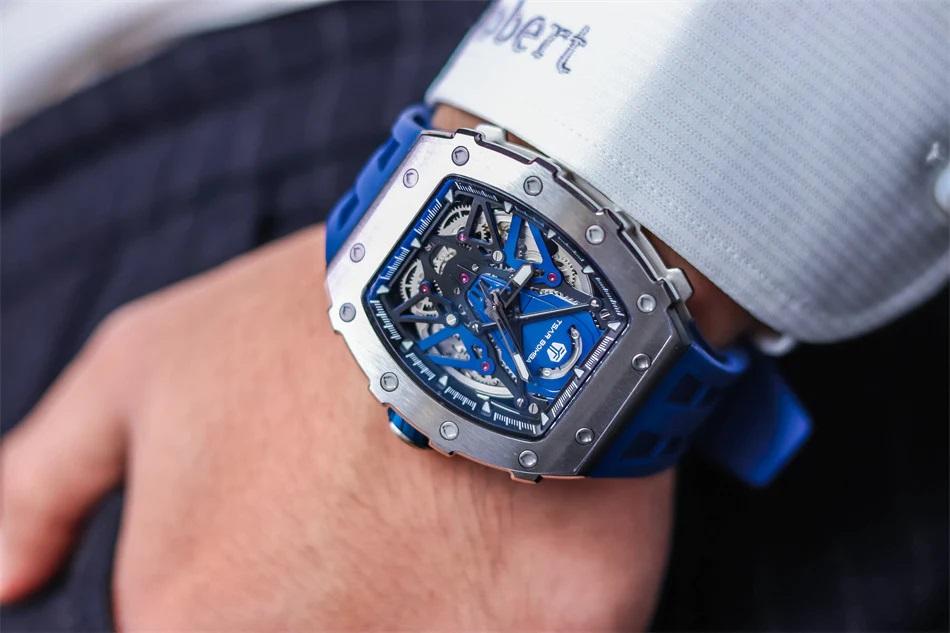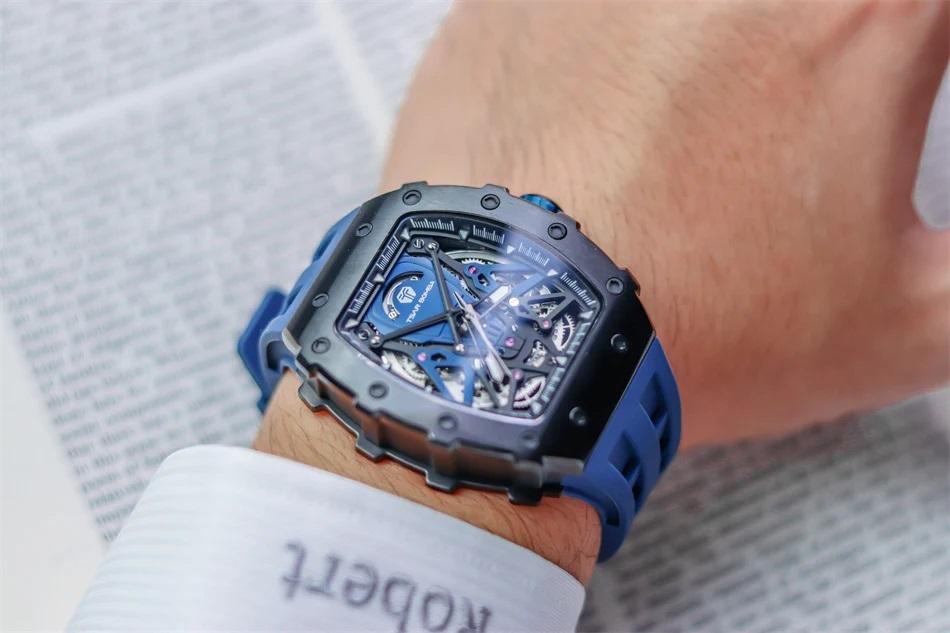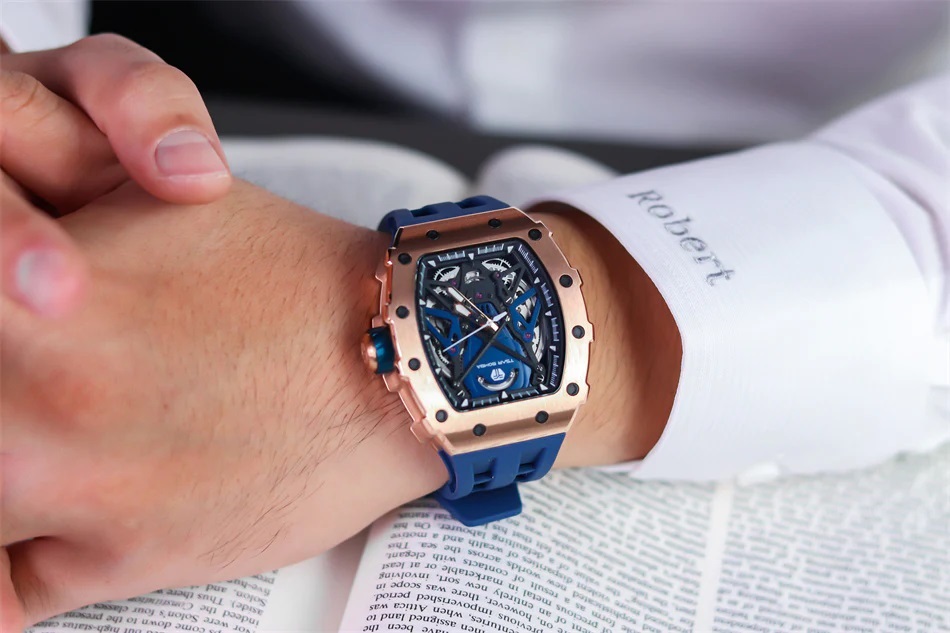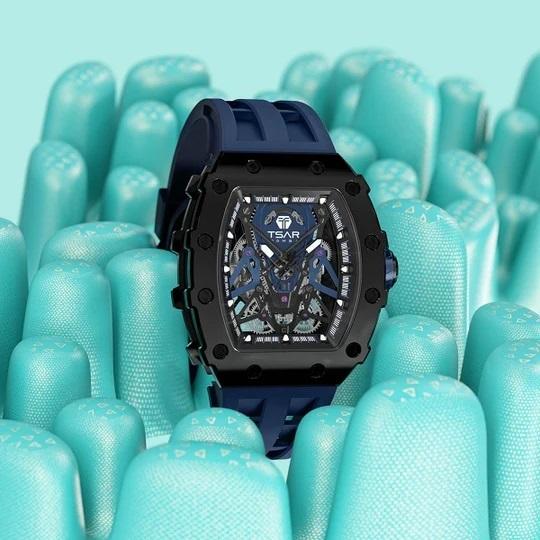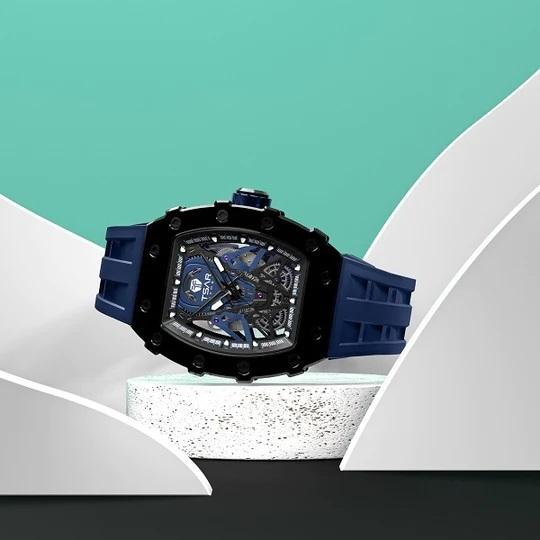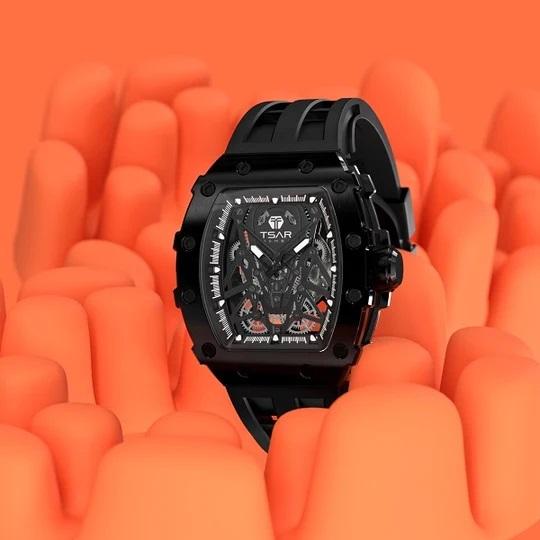 TSAR BOMBA TB8207: Quality
The TB8207 is a watch from the TSAR BOMBA brand which stands out for its exceptional quality. The frames of this watch are made of carbon, stainless steel or ceramic. These materials are all very resistant and durable over time. So, if you take care of your watch regularly and correctly, you can be sure that it will accompany you for many years.
The bracelets made of silicone that equip the TB8207 are very comfortable and very solid. Indeed, the silicone used by TSAR BOMBA is of military quality, which guarantees optimal reliability. In addition, their positioning on the wrist is ideal for maximum comfort.
It should be noted that all TSAR BOMBA models, including the TB8207, undergo rigorous qualification processes before leaving the factory. Indeed, they are manufactured according to ISO9001 international standards, which guarantees their reliability and precision.
The TSAR BOMBA TB8207 is a watch of exceptional quality, which combines robustness, reliability and precision. If you are looking for a high-end watch to accompany you on a daily basis, the TB8207 is undoubtedly an excellent option to consider.
TSAR BOMBA : Design and features
The TB8207 is made for all circumstances. Whether you're headed to the gym or the office for business, this watch will be ideal for all kinds of business, personal, casual, indoor and outdoor events.
The design of the TB8207 is truly unique so that everyone finds the desired pleasure in the models offered.
TSAR BOMBA : Choice of models
The TB8207 comes in many models. You will find an excerpt below. Mainly blue and black bracelet. It's up to you to define and adapt the watch of your wishes to your wishes.