TSAR BOMBA TB8206 has a unique design. Its Japanese CITIZEN-designed automatic mechanism completes a watch that will not leave you without a reaction.
Geometry of the TSAR BOMBA TB8206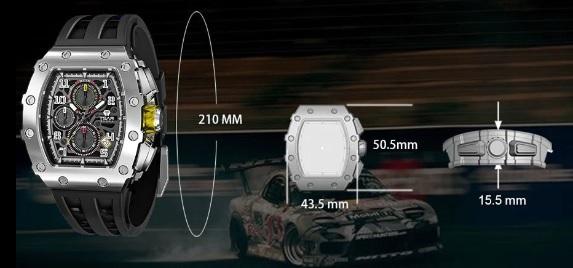 The strap circumference is 21 cm long, which makes it easy to adjust to your wrist for optimal comfort.
The dial of the TB8207 is also a key element of its design. With it's maximum diameter of 5.5 cm and it's thickness of 15.5 mm, it offers excellent readability and highlights the various elements that compose it.
In addition, the high quality finish of the dial gives it a sophisticated and elegant look.
TB8206 in different versions
TB8206 is available in different versions.
The dial is built with different possible components and materials. The colors of the bracelets are very numerous and all combinations are possible. We urge you to harmonize the colors of each bracelet with the background of the cases. As with all the brand's models, you will see that it exists 10 strap colors as standard.
In theory the TB8206 could be declined and offer a large number of different versions. We offer you some displays below.
TSAR BOMBA TB8206 visual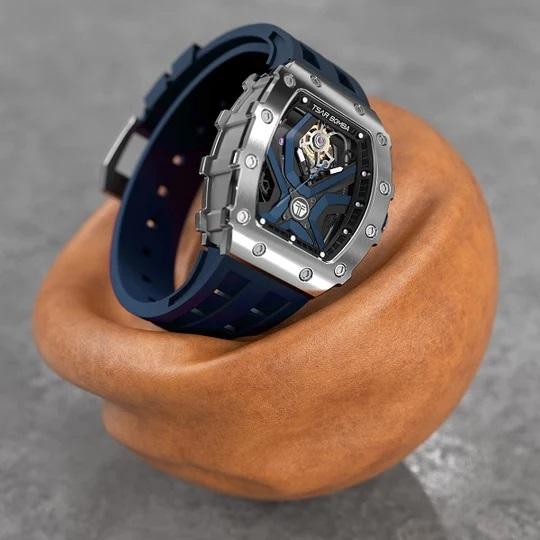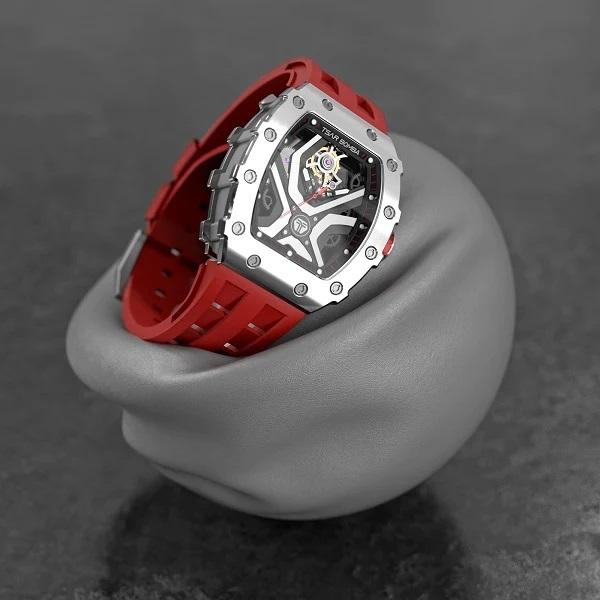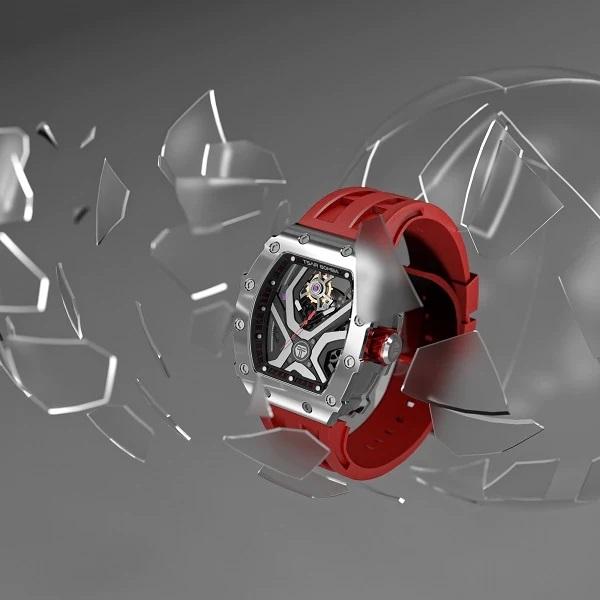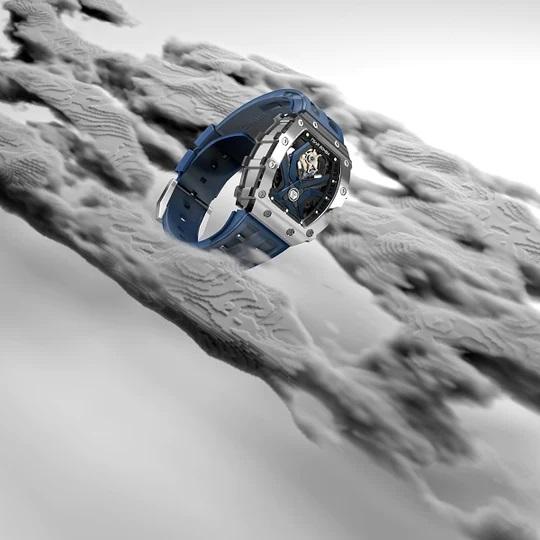 TSAR BOMBA TB8206: Quality level
The overall quality aspect of the TB8206 is aligned with the brand's standards. The dials are constructed from stainless steel, carbon or ceramic. They have very strong, durable and resistant. You can be sure that they will operational if you maintain them regularly and correctly. Silicone wristbands are very easy to wear, very robust and their fit on the wrist is perfect. It is admitted that the silicone used is army level which gives the watch a super level of reliability.
Like all the brand's models, the TB8206 must imperatively pass all the qualification tests before leaving the factory. All models are manufactured strictly under ISO9001 international testing and quality standards.
TB8206: Design, looks and functions
The TB8206 adapts and is made for all environments, for all events. If you want to go to a party, a sports session or a business meeting, the watch will be perfectly suited to all these circumstances and professional or personal activities.
In terms of design, the TB8206 is really out of the ordinary and all owners will find real pleasure in wearing these models.
TSAR BOMBA TB8206: variation of choice
The TB8206 is available in several versions presented below. Red, blue or olive green strap, steel, gold or black anodized frame. It is therefore up to you to build your combination and adapt your own variations.