TSAR BOMBA TB8210 brings a design never before seen within the already very original range of TSAR BOMBA watches. The CITIZEN automatic movement of Japanese origin which equips this case reinforces the general quality and will not leave anyone indifferent. The reputation for robustness of this movement is known in the world of watchmaking and has a worldwide reputation.
Measurements of the TSAR BOMBA TB8210
TSAR BOMBA TB8210 in several colors
The TB8210 model offers several versions. The presentation of the colors varies as much inside the case as on the case itself.
The dial uses various materials such as polished steel, black anodized steel, carbon or ceramic. Many strap colors in the range can also be adapted to the TB8210 case. We advise to harmonize the color of the bracelet with the background of the case and the outline of the case itself. As with all other watches from the TSAR BOMBA brand, you can choose from more than 10 different strap colors which are all adaptable as standard.
The TB8210 is therefore easily available in a large number of versions. Here we offer you some displays to inform you about the possible combinations.
TSAR BOMBA TB8210 display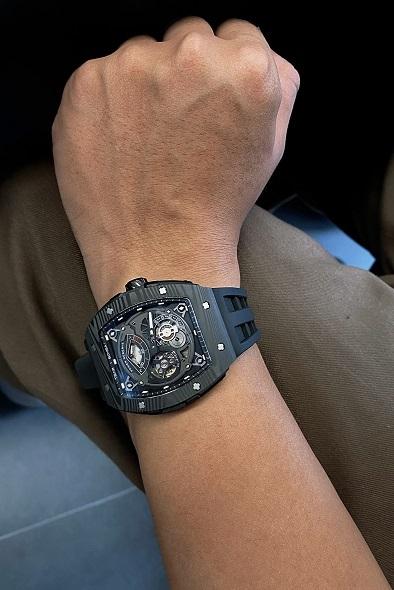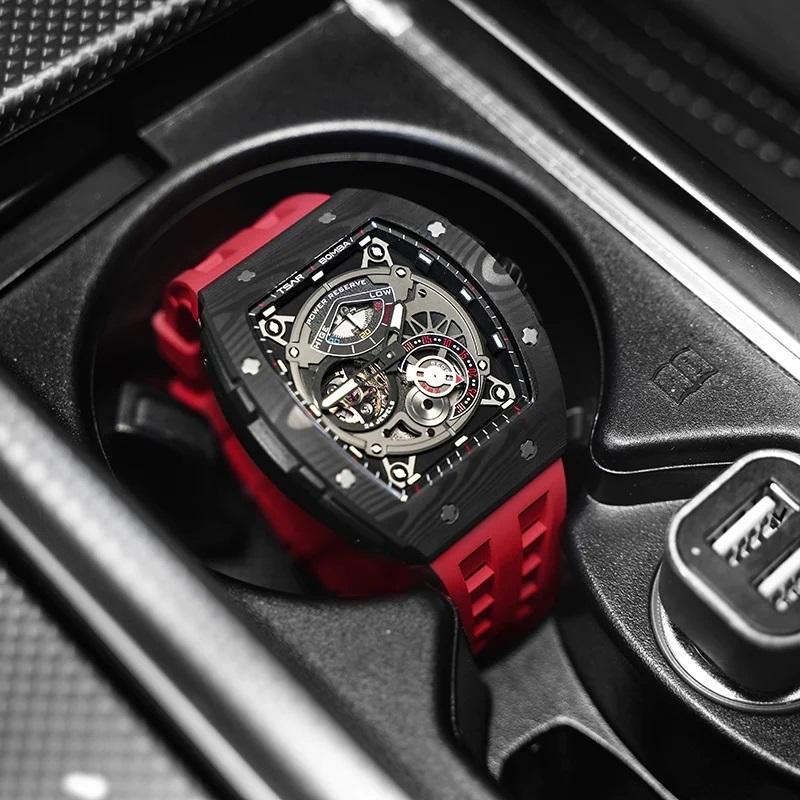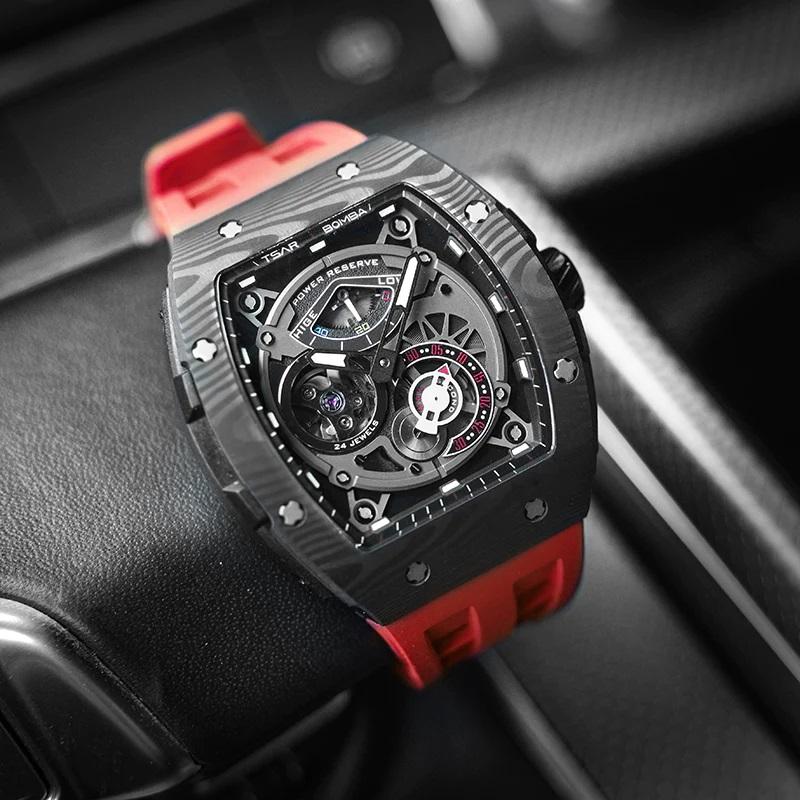 TSAR BOMBA TB8210: Quality level
The quality of the TB8210 inherits directly from that of the brand's other watches. As always the result is perfect. Carbon or ceramic dials are extremely resistant and durable over time. It is known that these can last a very long time if regular maintenance and monitoring is provided. Silicone bracelets are really very pleasant to wear. They are also extremely robust and offer very comfortable wrist positioning. It is common knowledge that the silicone used by TSAR BOMBA is of military quality, which is very reassuring in terms of robustness and longevity.
Like all the brand's other models, the TB8210 must imperatively pass all the processes and qualification tests before leaving the factory. The models are all built in compliance with international standards of ISO9001 quality standard.
TSAR BOMBA TB8210: Look, design and functions
The TB8210 watch is really made to adapt to all environments and all events in which you will participate. Whether you're going to a business meeting or a sports meeting, this watch will adapt incredibly well to all your activities whether professional, personal, casual, indoor or outdoor.
In terms of design, the TB8210 is remarkable for its sobriety and class. Everyone will find their pleasure in the different models presented.
TSAR BOMBA TB8210 palette of choice
The TB8210 is presented here in a wide variety of models. Many visuals are possible. Olive, red, blue or orange bracelet. Black or orange bottom and mechanism in variation of tone. Steel case, black or gold anodized. Carbon or Ceramic case. It's up to you to choose and indulge yourself in order to find your watch and fulfill your desires.