TSAR BOMBA TB8204 is primarily distinguished by its unique design and uniqueness, as it's the sole watch in the brand's lineup equipped with the Japanese-origin SEIKO quartz VK67 movement.
TSAR BOMBA on amazon.ca

Reliable and verified affiliate links to the TSAR BOMBA sales site on amazon.ca
TSAR BOMBA on amazon.co.uk

Reliable and verified affiliate links to the TSAR BOMBA sales site on amazon.co.uk
TSAR BOMBA on amazon.com

Reliable and verified affiliate links to the TSAR BOMBA sales site on amazon.com
Measurements of the TSAR BOMBA TB8204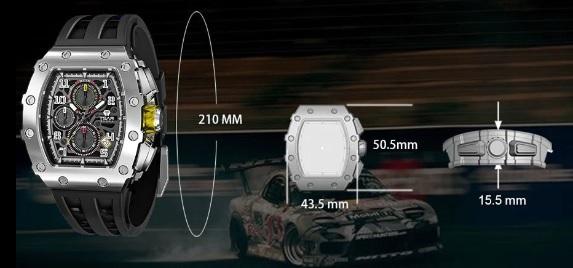 The TB8204 watch features a distinctive design with an elegant case that lends it a unique appearance. The bracelet has a maximum circumference of 21 cm, while the dial measures 5.5 cm in width and is 5.5 mm thick. This makes the watch a medium-sized timepiece that's comfortable for daily wear. Just like other products from the brand, the TB8204 is available in various colors and materials to cater to a wide range of tastes and preferences.
TSAR BOMBA TB8204 in several versions
The TB8204 model is available in several versions to cater to various preferences.
The dial comes in several high-quality materials, including polished steel, black anodized steel, carbon, and ceramic. Furthermore, all bracelet colors within the range are customizable, although it's recommended to match the bracelet color with the case. The brand also offers 10 different silicone colors.
By combining different dial and bracelet options, you can create over 40 unique variations of the TB8204. Below, we provide some models and various potential combinations.
TSAR BOMBA TB8204 Photo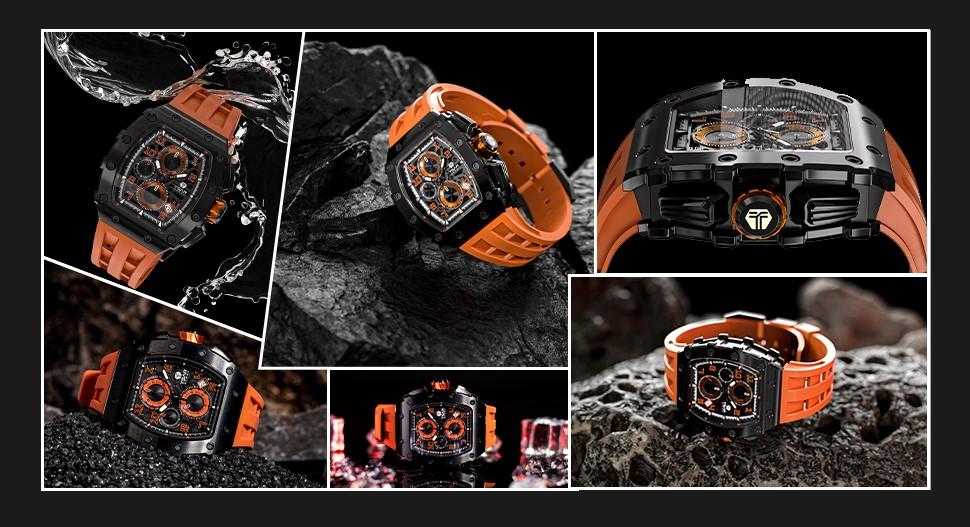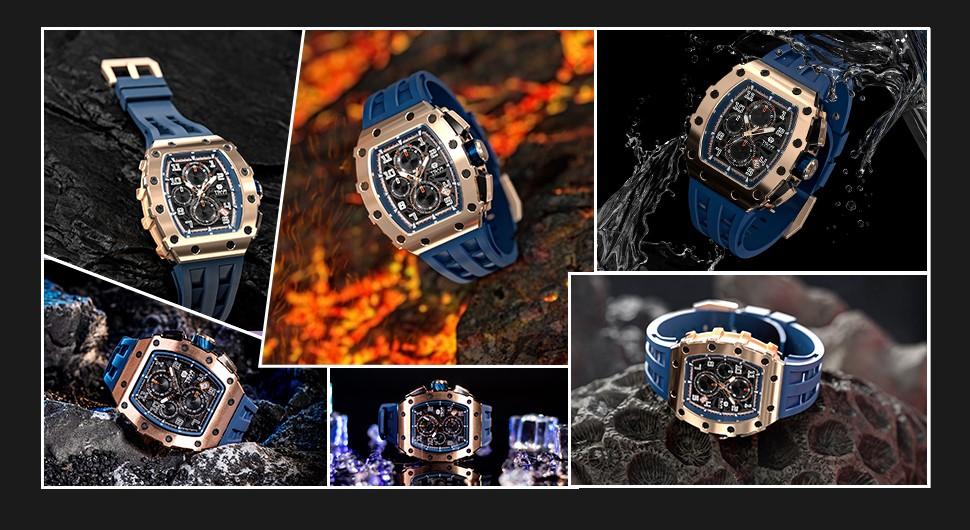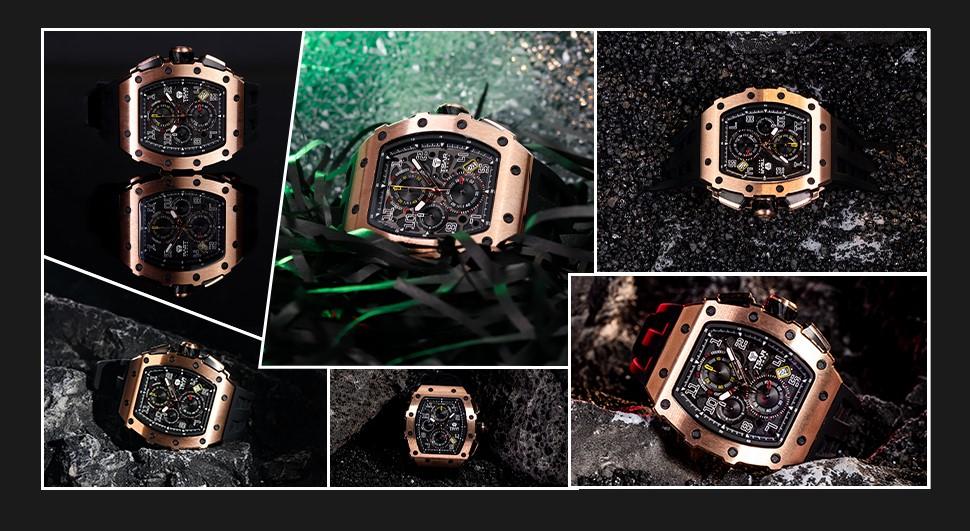 TSAR BOMBA TB8204: Quality Level
The TB8204 is a high-end watch from the TSAR BOMBA brand, renowned for its exceptional quality. With its stainless steel, carbon, or ceramic case, it offers exceptional durability and will endure for a long time with regular maintenance. The silicone strap ensures optimal comfort and a secure fit on the wrist. Moreover, the silicone used is of military grade, ensuring maximum reliability.
Similar to all watches within the TSAR BOMBA brand, the TB8204 undergoes several rigorous certification processes before leaving the factory. It is manufactured in accordance with the international quality standard ISO9001, guaranteeing its reliability and precision.
The TB8204 is, therefore, a high-quality watch that combines robustness, reliability, and elegance. If you are seeking a superb timepiece that will withstand the test of time, the TB8204 is undoubtedly an option worth considering.
TSAR BOMBA TB8204: Features and Design
The versatility of the TB8204 watch is one of its standout features. Whether you are in a business meeting or engaged in sports activities, this watch will rise to the occasion, accommodating your indoor or outdoor activities. Moreover, its understated and elegant design complements all styles and occasions, making it a practical and versatile timepiece.
Regarding its design, the TB8204 is distinctive. It is the sole watch in the TSAR BOMBA range that offers dedicated dials for hours, minutes, and seconds, as well as a date display. This additional function places this model at the forefront of the most functional options.
TSAR BOMBA TB8204: A Wide Range of Choices
The TSAR BOMBA TB8204 is available in an impressive array of versions, and we provide a selection of them below.